What's New? or, Deborah's Unfolding Adventures
Publication schedule:
2022 The Laran Gambit (hardcover, ebook)
2023 Jewels of Darkover (anthology); The Laran Gambit (trade paperback)
2024 Arilinn (hardcover, ebook)
Audiobook rights to my Darkover novels have been acquired by Recorded Books and they are now available.
The special edition of my Lambda Award Finalist science fiction novel, Collaborators, with bonus materials including maps (drawn by me) and essays on designing a gender-fluid race, where I got the characters from, and the inspiration for the wonderful city of Miraz was released in October, 2020 in ebook, trade paperback, and hardcover editions. Amazon. Barnes & Noble. Kobo. Bookstores can order it through Ingram. It's also available to public libraries through Overdrive.
A Heat Wave in the Hellers, and Other Tales of Darkover, a collection of my own Darkover short fiction. In print and ebook editions. It's at Amazon, Barnes and Noble, and other outlets. The trade paperback is available through Ingram for bookstore distribution.
The best way to keep up on my news is through my blog, here. Every week I offer author interviews, book reviews, science articles, and beautiful paintings.
FWIW, my YouTube handle is @redwoodwriter. Apparently, there are 640+ other Deborah J. Rosses. My YouTube videos include me reading aloud, adventures around the neighborhood, and cats having fun. I link to them through my newsletter, but you can subscribe separately.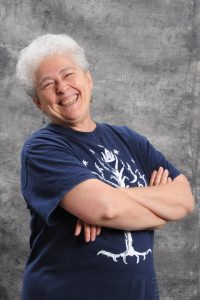 .